Exquisite Delight Made in Austria
Sebastian Stroh Austria produces a number of delicious spirits in Klagenfurt am Wörthersee. The most famous is STROH Inländer Rum. STROH Jagertee and STROH Punsch are also extremely popular for their excellent taste.
What is Inländer Rum? The starting point for STROH Inländer Rum is exclusively real rum made from sugar cane molasses: Since 2008, EU law states that Inländer Rum has to be produced in Austria from sugar cane molasses. This makes it an Austrian spirit specialty with a protected geographical indication, unique in the international spirit market.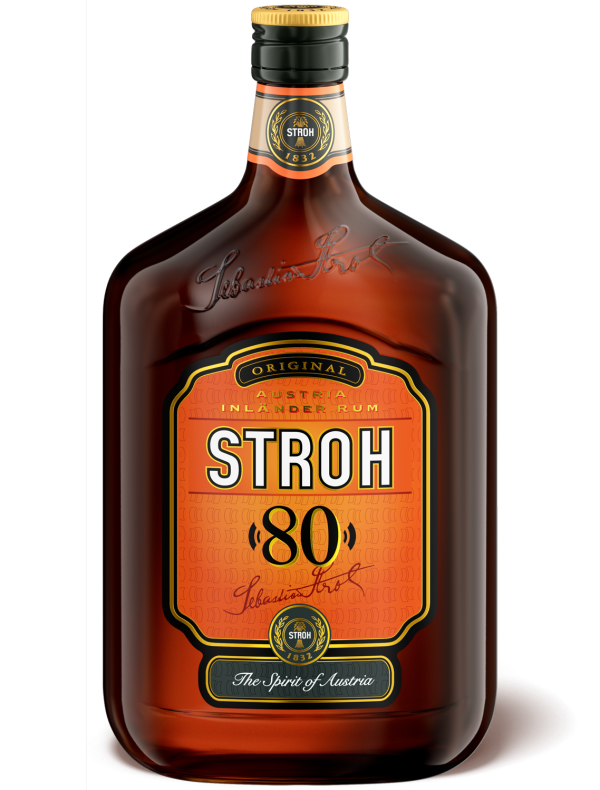 Stroh 80
STROH 80 is an icon of Austrian spirits and is tightly bound to the culinary and baking traditions of Austria. What is STROH 80 used in? In pastries, cakes, and desserts, STROH 80 reveals its unique aroma, which has come to define Austrian culinary taste. Moreover, STROH 80 also adds a special touch to hot beverages. When used in moderation, it is suitable for cocktails and savory dishes as well.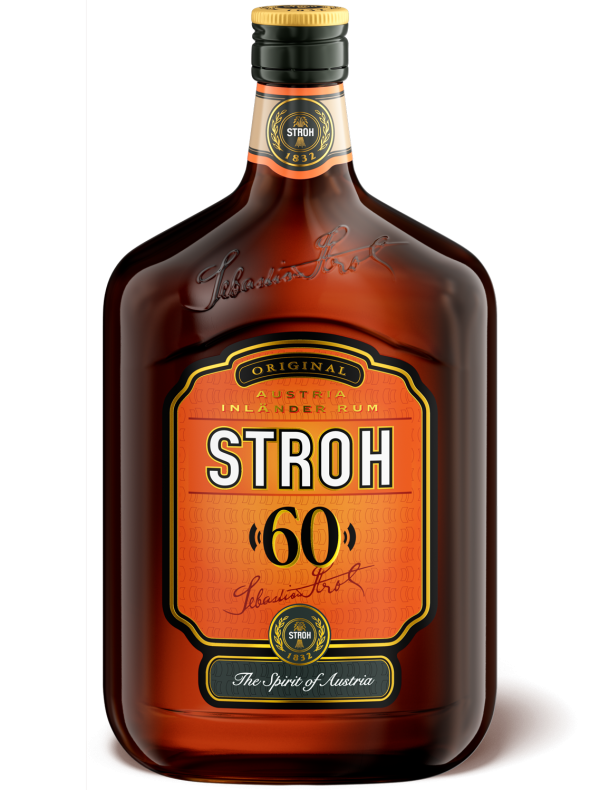 Stroh 60
STROH 60 is a proper allrounder: besides hot beverages and cocktails, it is particularly suited for making jams, chutneys and jellies. It is also used in the classic rumtopf (fruits preserved in rum and sugar) by those who find STROH 80 a bit too strong. Furthermore, STROH 60 adds a refined touch to game, pork, and beef dishes, and it is an aromatic enricher for sweet culinary creations.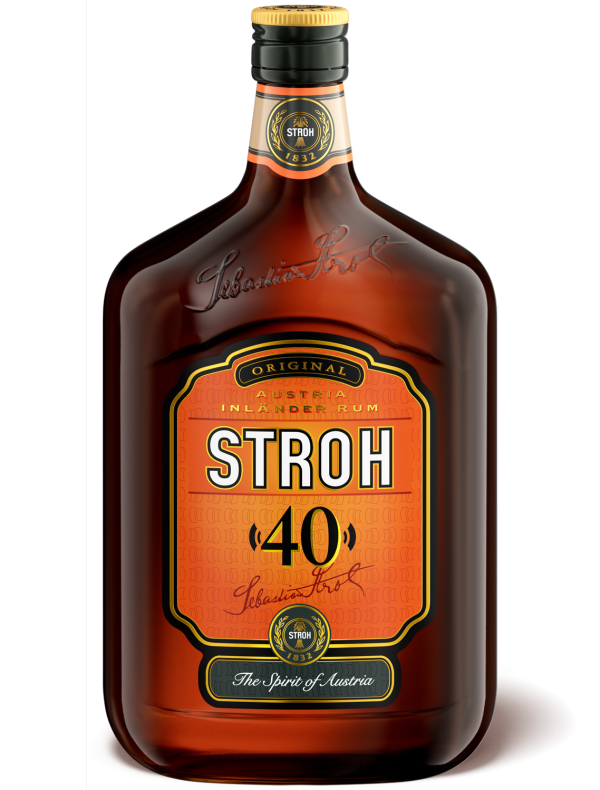 Stroh 40
STROH 40 is perfect for cocktails. Moreover, its flavor also enriches delicious ice creams and aromatic hot beverages. In savory cuisine, STROH 40 perfectly completes fish, poultry and asparagus dishes. Due to its relatively lower alcohol content, STROH 40 is a sophisticated addition to cake and dessert creams, as well as dips, dressings, and sauces.
STROH hot drinks are a delicious enjoyment in the cold season. They are available in three delicious varieties: as traditional STROH Jagertee, as aromatic STROH Rum Punch, and as fruity STROH Orange Punch. All three varieties come in concentrate form and can be easily prepared by simply adding hot water. This allows you to enjoy eight to ten cups of warming delight with just one bottle of STROH hot beverage.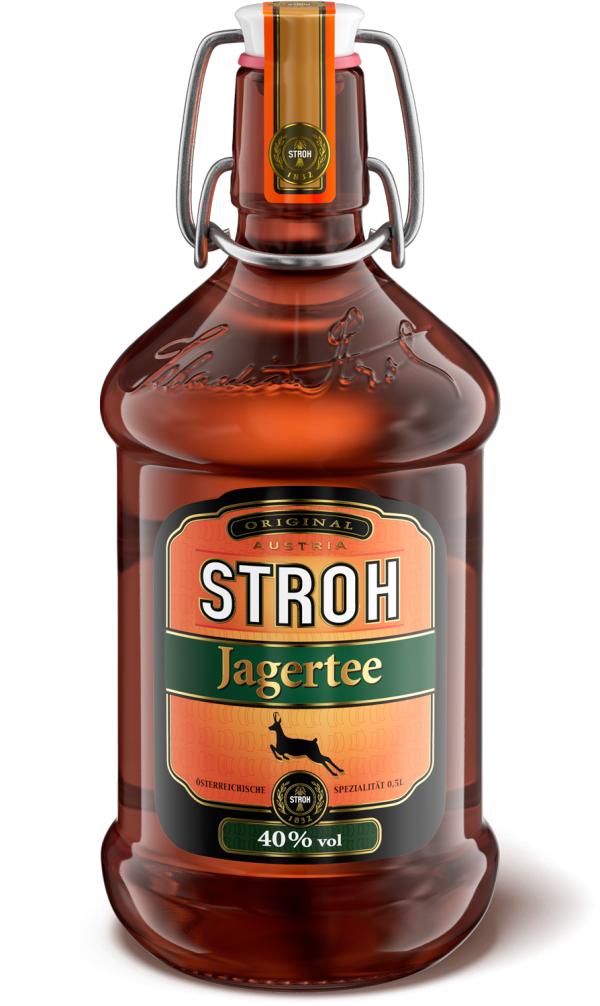 Stroh Jagertee
Like STROH Inländer Rum, STROH Jagertee is an Austrian spirit with a geographically protected trademark. Based on an old family recipe from 1864, Jagertee is still made with STROH Inländer Rum, black tea extracts and carefully selected essences. It is refined with a hint of orange and lemon aromas as well as vanilla, cinnamon and cloves. The award-winning STROH Jagertee is the "aromatic" expression of true Austrian lifestyle and very convenient: with one bottle of STROH Jagertee (0.5 liters), you can prepare approximately 2.5 liters of ready-to-drink Jagertee, which is equivalent to approximately 10 cups.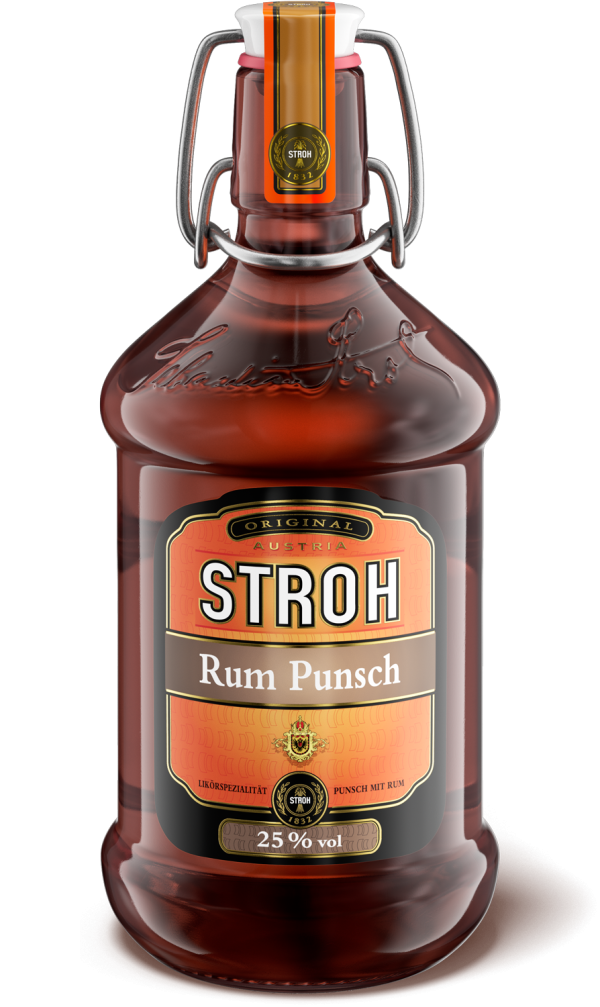 Stroh Rum Punsch
Original STROH Rum Punsch is an Austrian spirit specialty made according to a traditional Stroh family recipe based on STROH Inländer Rum and carefully selected aromas. It is wonderfully aromatic and pleasantly rounded in flavor. It is wonderfully aromatic and pleasantly rounded in taste. Additionally, STROH Rum Punsch impresses with its convenience: With one bottle (0.5 liters), you can prepare two liters of Rum Punsch, approximately eight cups. That is one of the reasons why STROH Rum Punsch is an indispensable classic among hot beverages.
PREPARATION OF STROH RUM PUNSCH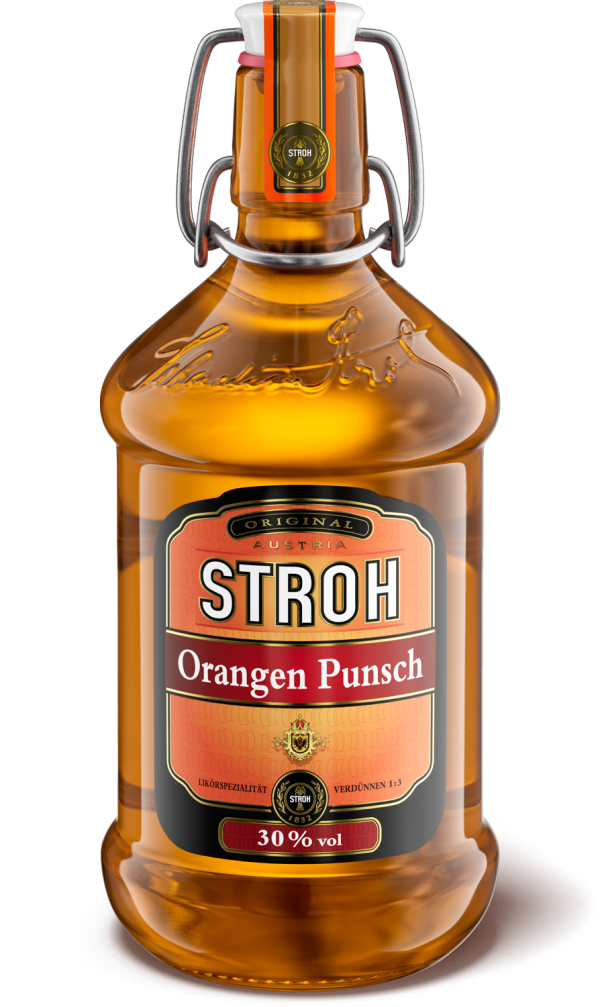 Stroh Orangen Punsch
Original STROH Orangen Punsch is a finely balanced, aromatic winter drink that expresses Austrian lifestyle. The fine orange and lemon essences give it its unmistakable character. Whether hot in winter or refreshing in summer, STROH Orangen Punsch is always a delight. Prepared with hot water or orange juice, one bottle of STROH Orangen Punsch (0.5 liters) yields two liters, approximately eight cups, of ready-to-drink Orangen Punsch.
PREPARATION OF STROH ORANGEN PUNSCH